By Bill Whatcott
President Obama spent the Christmas holidays playing golf (picture left). Obama spends a lot of his free time playing golf and seems to give himself more free time to practice his hobby (rather than deal with major issues facing his country) than any other President in the history of the United States.
Obama did not go to church this Christmas and scanning the internet I did not find any instances of him going to church this year. Obama did however address a Human Rights Campaign fund raising gala in 2015 (picture right). The Human Rights Campaign is America's largest homosexual lobby organization in the United States.
Prime Minister Justin Trudeau did not go to church this Christmas either. He did attend multiple homosexual pride events in 2015 (In picture left he is sitting at the Toronto homosexual pride parade with convicted pedophile Ben Levine and lesbian Premier Kathleen Wynne). Justin Trudeau also attended a prayer service at a Regina mosque this year.

Syrian President Bashar Al-Assad attended a Christmas Eve mass this year at Our Lady of Damascus church which is located 2 km from the front line where Syrian forces are fighting with US, Saudi Arabian, and Turkish backed Islamist rebels from a variety of factions in the Jobar neighbourhood of Damascus. The church was delighted to have the President, his wife and three children as guests and many parishioners thanked their President for doing what he could to protect the Christians of Syria from genocide.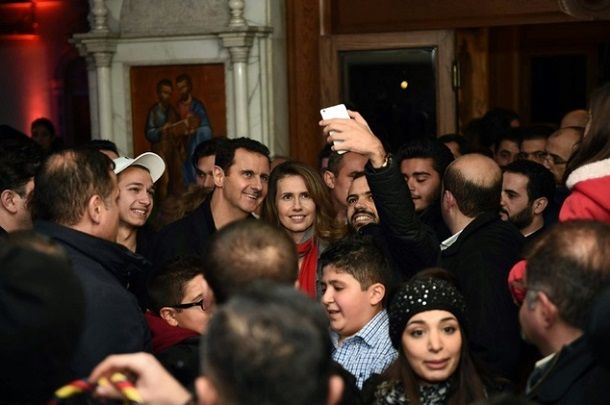 Russian Prime Minister Vladimir Putin attended midnight mass at the Intercession of the Mother of God Orthodox Church in the village of Turginovo Russia this year. While Canadian Prime Minister Justin Trudeau decided the imaginary fighting of climate change and making sure sea otters were not disturbed by tanker traffic were national priorities and thereby banned all tanker traffic off Canada's west coast, insuring none of Canada's energy products reached Asian markets; Putin inked two major deals this year with India and China to deliver millions of tons of his oil annually to these two massive Asian markets.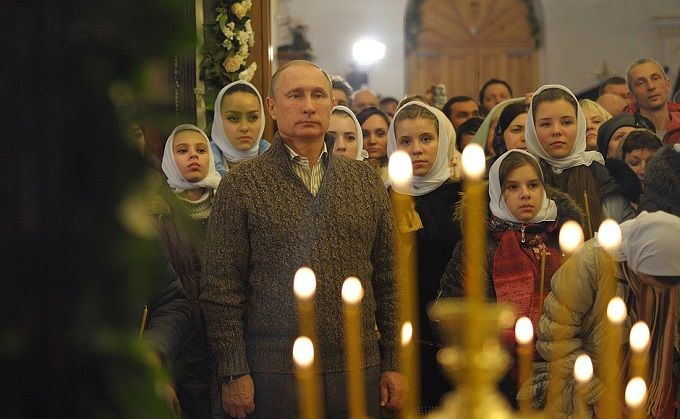 "He said to them, "But who do you say that I am?" Simon Peter replied, "You are the Christ, the Son of the living God." And Jesus answered him, "Blessed are you, Simon Bar-Jonah! For flesh and blood has not revealed this to you, but my Father who is in heaven." – Matthew 16:15-17